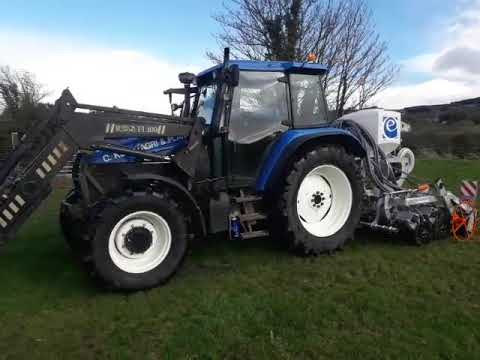 Stitching service, grass, multi species, clover
68 days
433 views
West County, Dublin
Looking for a cost effective way to reseed or rejuvinate an existing sward? Then this is the service for you. 1st saving, the erth agri seeder can sow straight into an existing or burnt of field without the need to plough or till before hand. 2nd saving is FERTILISER, seed is placed into the top layer of soil, which is most fertile soil and often buried with other methods. Leading to higher producing crops and fertiliser savings. 3rd saving, no down time/fast turn around through rejuvination. Grass/clover can be sown without interupting grazing rotation. 4th saving, less post emergence weed pressure due to minimal soil disturbance. 5th saving, flexibility around managing first grazings as soil is still firm allowing for flexibility at marginal/wetter times. Wide range of crops covered, grass, clover, multi species, cover crops. Dont hesitate to get in touch for an details or quieries. On instagram and facebook as "C Kelly Agri & Plant"
View All Ads
email Not Verified
phone Verified
identity Not Verified
Avg. Response Rate
100%
Location
Dublin
Donedealing since
2015
Active Ads
2
Lifetime Ads
12
Help build a safer community
Our commitment towards building trust
Learn More
Legal
DoneDeal.ie is not responsible for the advertised goods. It is illegal to use the contact information for commercial purposes.
Verified:
email
phone
identity
Tips and Guides
Be informed, read our advice if you get unwanted calls